You may not have heard of Katherine Johnson, Dorothy Vaughan and Mary Jackson, but you've certainly heard of Hidden Figures, a film that has been impressing critics and wowing audiences stateside. Hidden Figures tells the story of how these three African American women each played their part in helping send astronaut John Glenn into space. In 1960s Virginia, this was no mean feat, as they each had to face sexism at male-dominated NASA and segregation laws meant access to education and even bathrooms was limited. A movie that addresses such sobre topics and that focuses on women in STEM careers may not initially sound like a heartwarmer, but Hidden Figures is at its core a defiant underdog success story.
With a charming trio of leading ladies, Taraji P Henson, Octavia Spencer and Janelle Monáe, it's impossible not to root for these characters as they deal with racist coworkers, demanding workloads and laws designed to hold them back from success. Henson plays Dorothy, a 'computer' who must tackle the difficult maths required to determine Glenn's trajectory into space, Spencer is the feisty Katherine who supervises a team but keeps getting passed over for a promotion, and Monáe puts in a compelling turn as Mary who defies Jim Crow laws to join an esteemed engineering programme. These women know what is at stake, and that any personal win is a victory for all women and all people of colour, a huge burden to bear for women just trying to do their jobs. Their performances are compelling, in the face of haughty derision from coworkers played by Kirsten Dunst and Jim Parsons.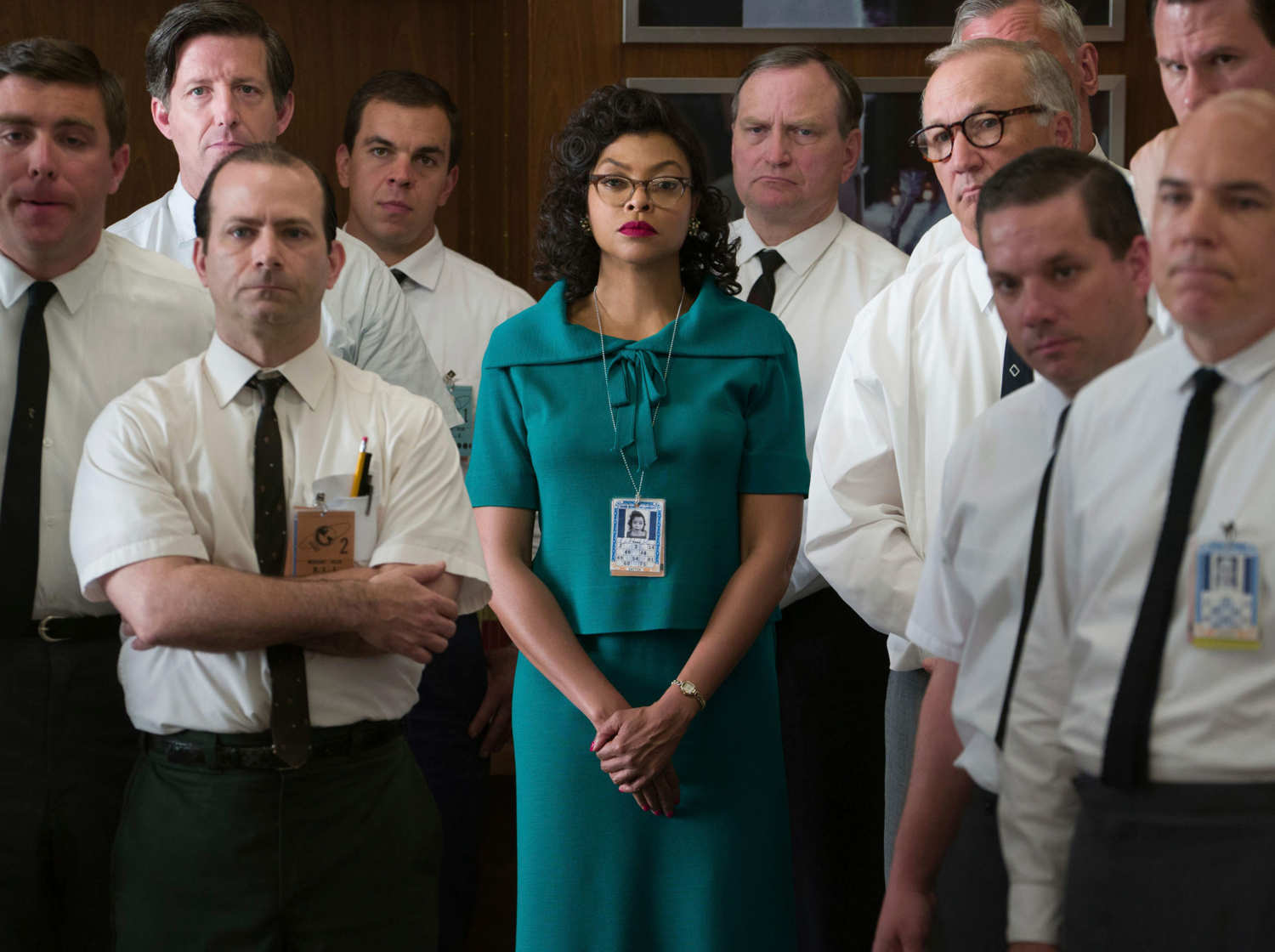 In the hands of Theodore Melfi, who previously directed the Bill Murray comedy drama St Vincent, the story is given plenty of heart and warmth, helped by Pharrell joining Hans Zimmer as composer. Costume designer Renee Ehrlich Kalfus has fun with the period fashions, with the colourful styles further marking the contrast between these women and their stuffy shirt and tie-wearing coworkers.
This film has so much energy and triumph and is a truly heartfelt tribute to women who broke down colour and gender barriers. It beggars belief that their stories have remained out of the spotlight until now, but Hidden Figures is a wonderful step towards a more equal telling of history.
Hidden Figures is in cinemas on February 17.
If you liked this you might like:
8 things you need to start writing down
The emotive Irish author you need to read
Inform | Inspire | Indulge