We all remember packing up the car for a family holiday, eating ham sandwiches and 99s while smothered in sunscreen — or sitting in a crammed caravan looking out at the rain. Irish families still love a staycation, and Airbnb has revealed where in Ireland they are choosing to spend the bank holiday. No doubt this list will take you down memory lane! If you're feeling inspired to book your next weekend away, we've handpicked a few family-friendly places to stay.
AIRBNB'S TOP 10 TRENDING DESTINATIONS FOR IRISH FAMILIES:
Galway City
Most families are heading west this weekend with Galway City topping the list. The Galway Races are clearly the only place to be this August and are perhaps skewing the statistics a bit! But races aside, a visit to the market, some trad music, a stroll along the promenade and a drive along part of the Wild Atlantic Way would all make for a winning weekend in Galway. Kids will love exploring Merlin Woods and when it comes to places to eat you are absolutely spoiled for choice, with Kai Café and Restaurant, McCambridges and Dough Bro's Pizza being some of our favourites.
Inspired for your next visit? Families have given this serene apartment in Spanish Arch five stars, and superhost Simon is happy to add a cot and high chair for your stay.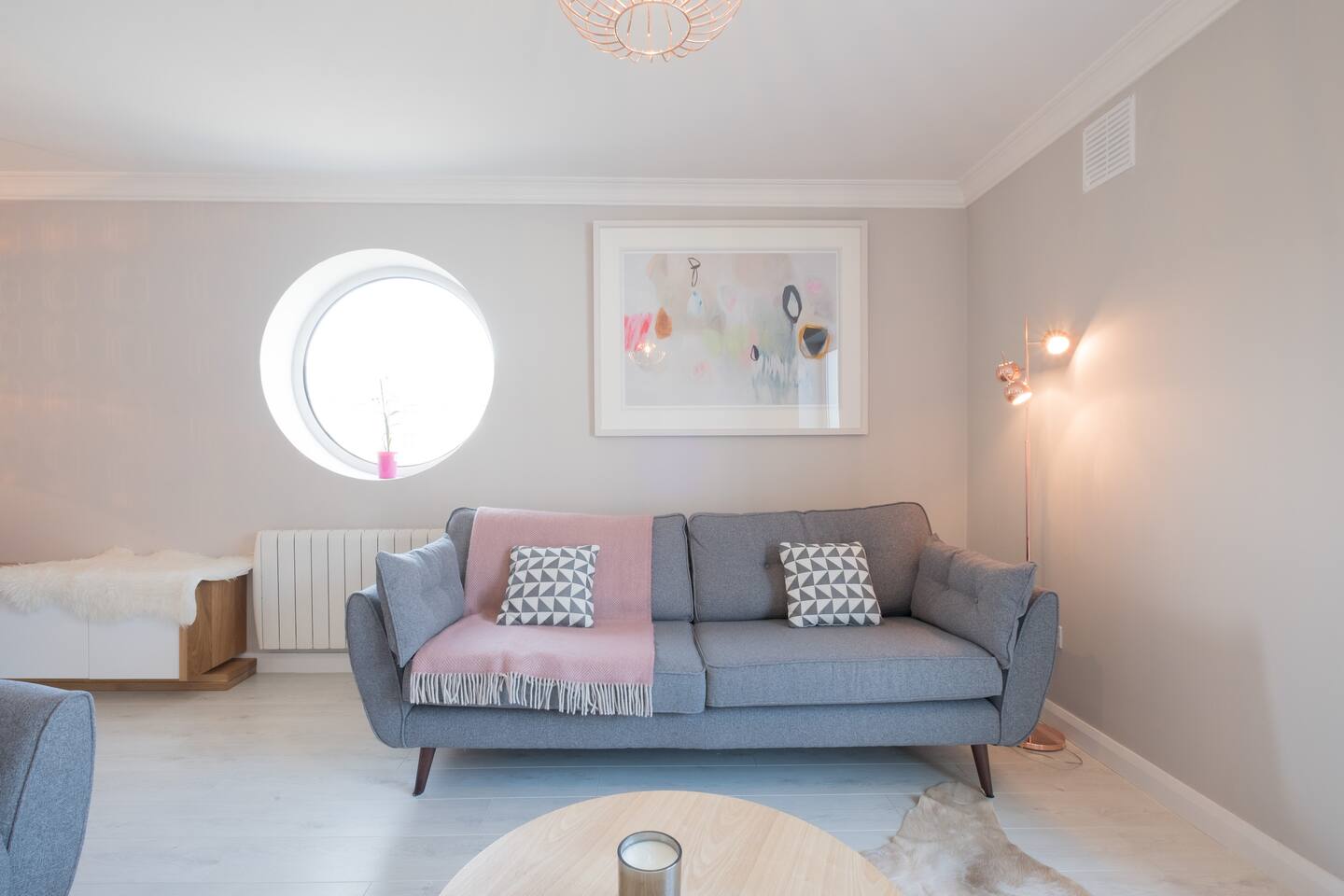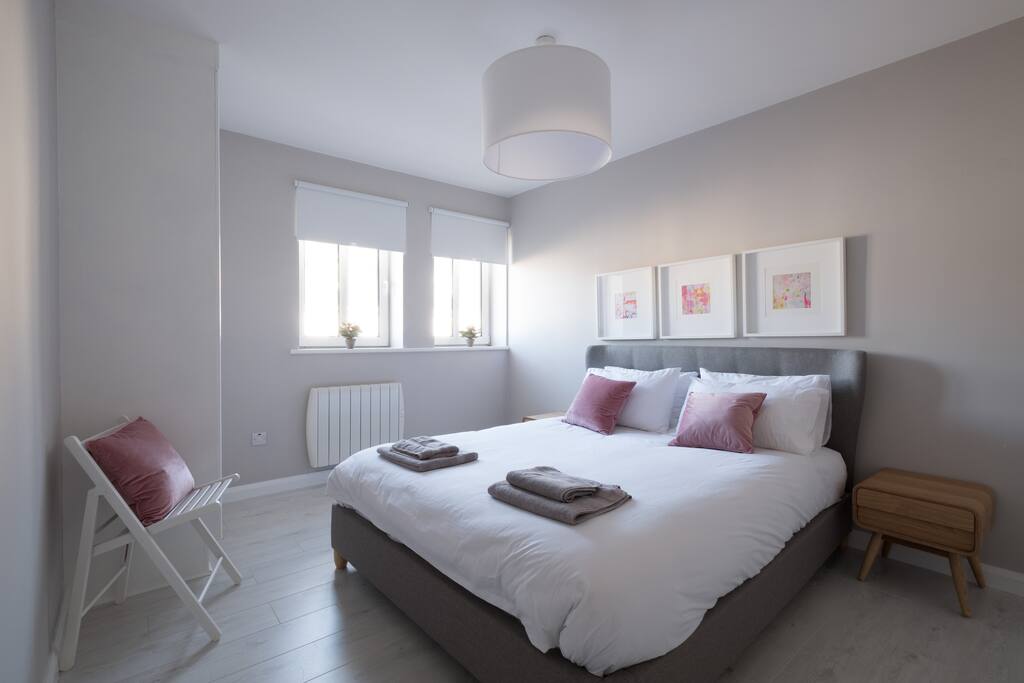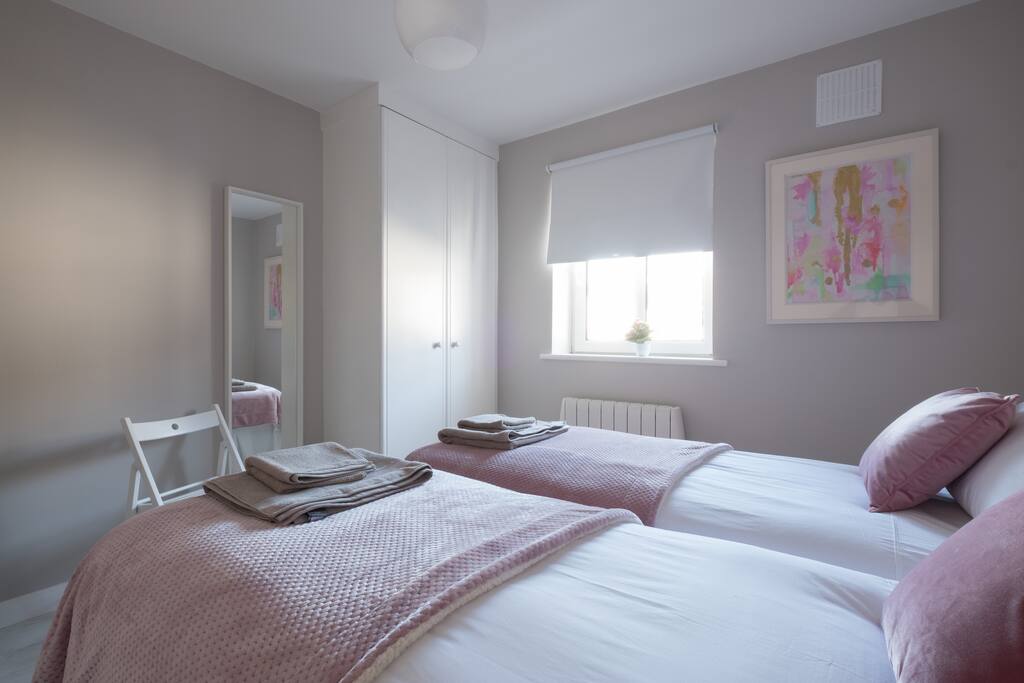 Dublin City
A Dublin city family break will be one to remember if you book a Viking Splash tour and a trip to the zoo. It's also fun to chill out in Stephen's Green and feed the birds, or trek out towards Killiney Hill or Sandymount for a scenic walk.
How cute is this cottage in Dublin 8? The two bedroom cottage is a bright and airy space and it's in ideal walking distance to town. Be warned there may be arguments about who gets the top bunk!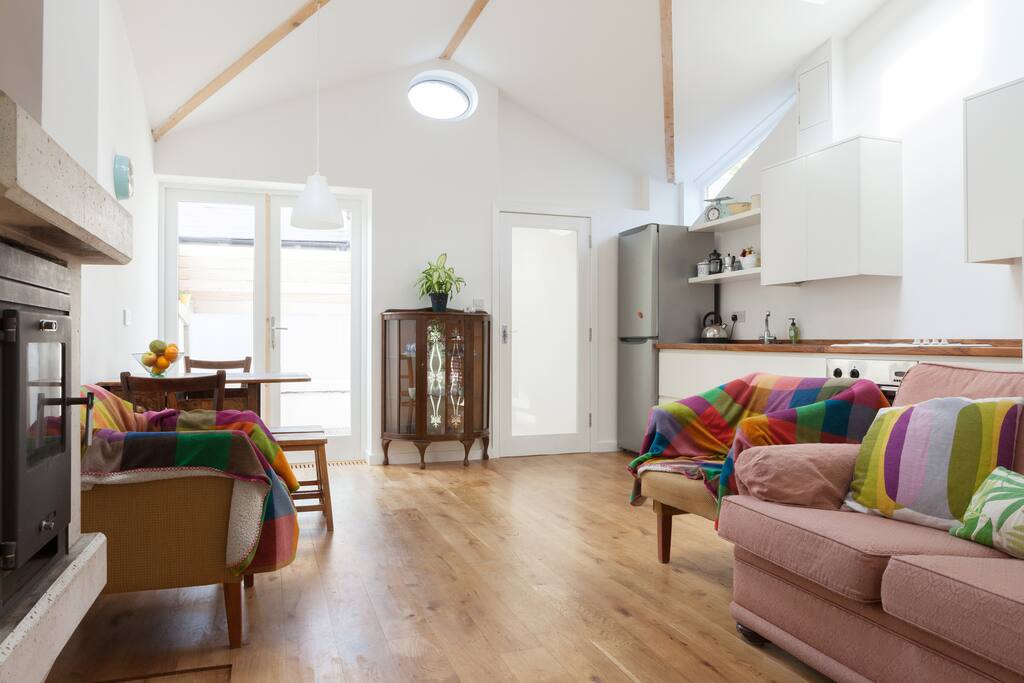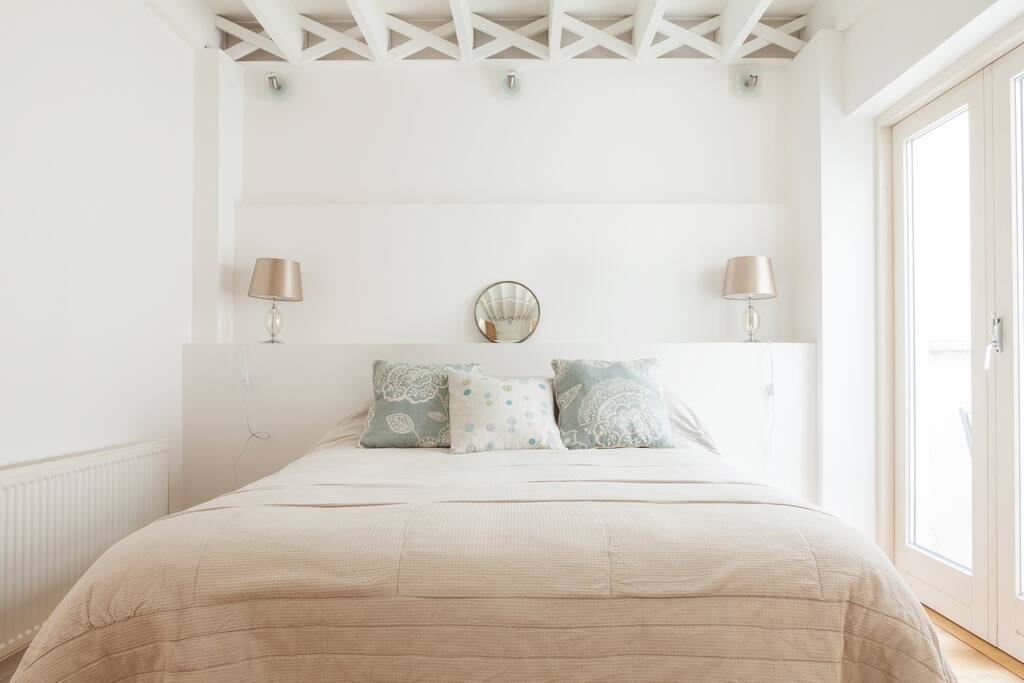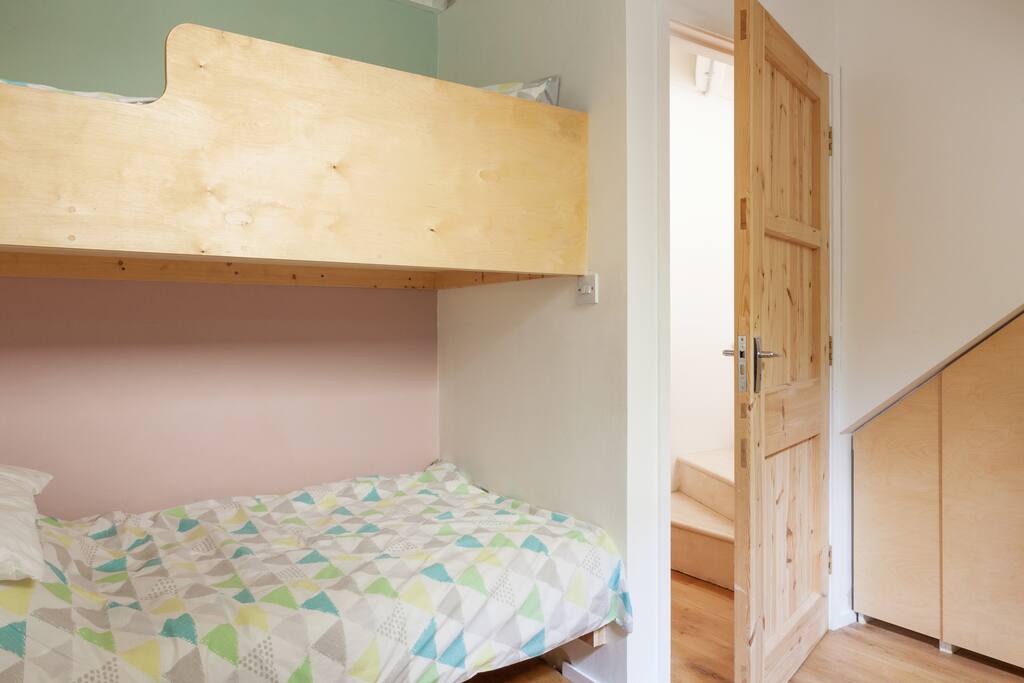 Westport, Co Mayo
West seems to be best going by this list! Westport is a gorgeous little town for families; little ones will love all the activities available at Westport House, and you simply cannot go without renting bikes and tackling the Greenway. Bring older kids on a hike up Croagh Patrick for a really active weekend.
This cottage close to town is full of charm, and is an ideal place to unwind after a day spent outdoors. There is a bike rental shop around the corner, and it is an easy stroll into town.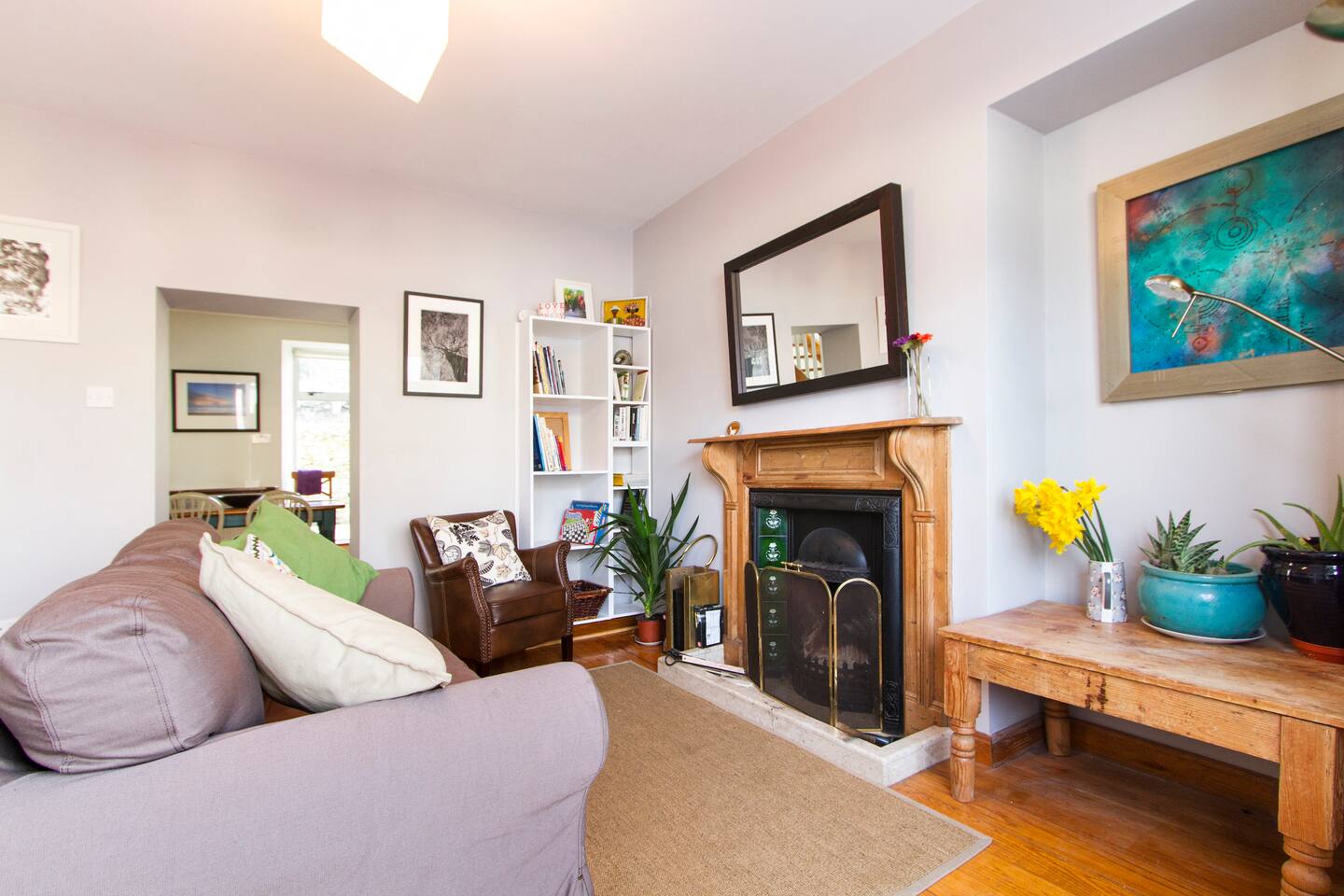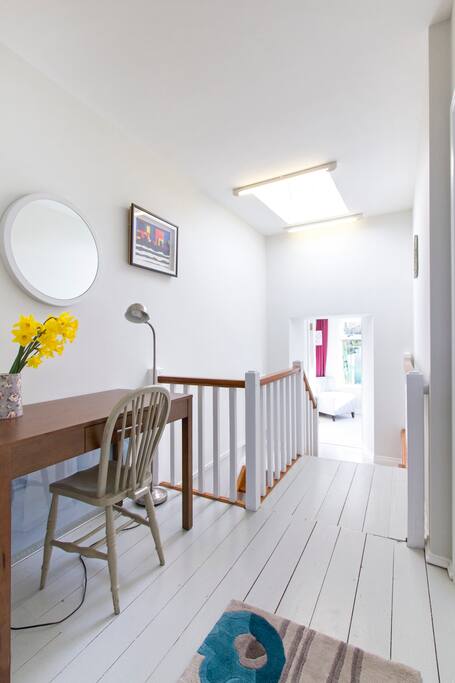 Dingle, Co Kerry
An Irish childhood is simply incomplete without a visit to see Funghi. Go for the dolphin, stay for the stunning views, excellent seafood and lovely vibe in the town.
Doras Dearg apartment in Dingle town is close to everything and has a surprising amount of space, and sleeps up to six guests.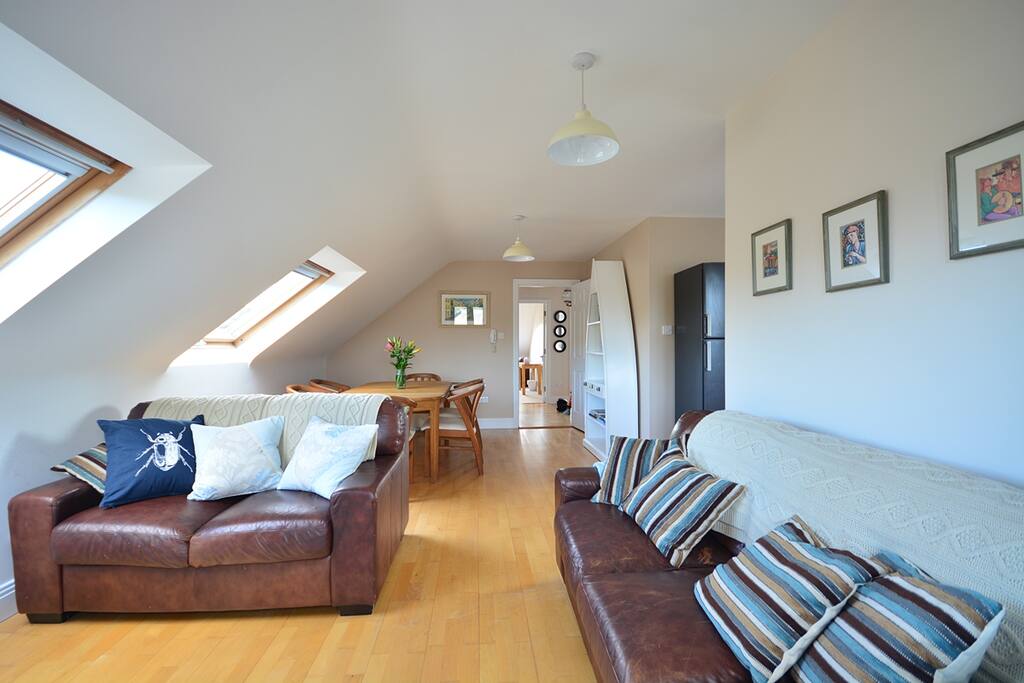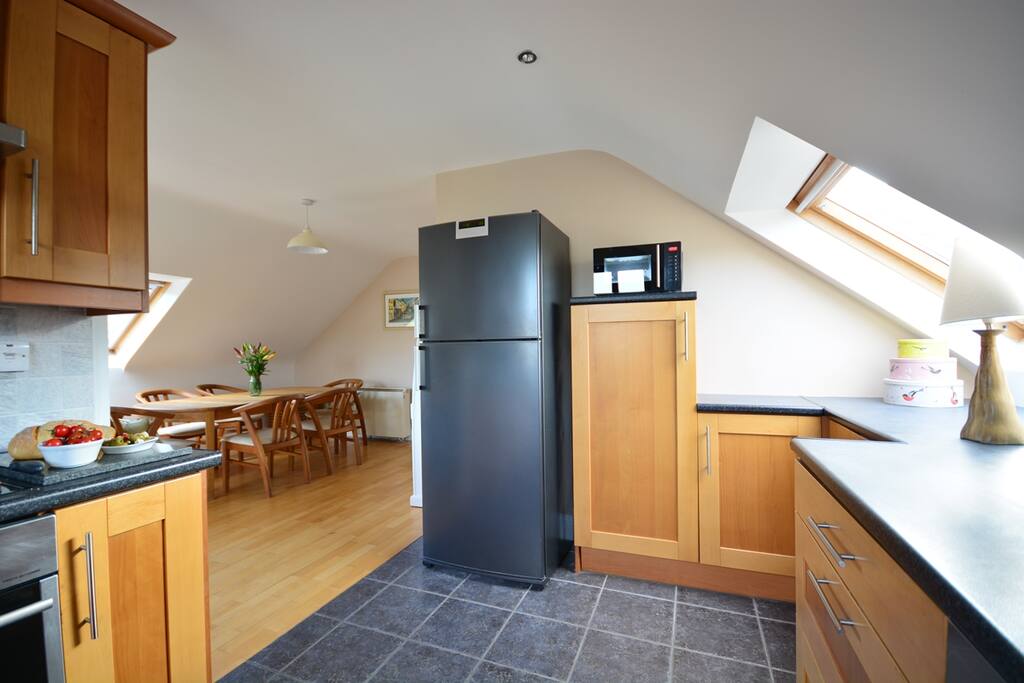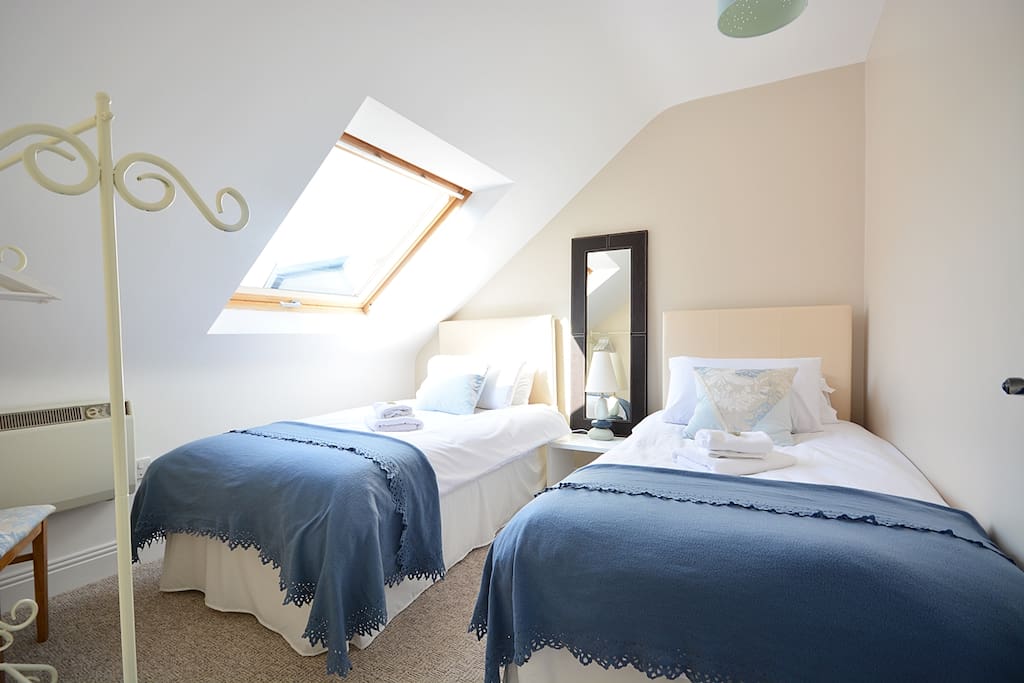 Letterkenny, Co Donegal
Heading north to Letterkenny gives you a great base to explore. Nearby you will find Gartan Outdoor activity centre, Colmcille Heritage Centre, Glebe House and gallery and Glenveagh National Park and the castle.
This lovely house is close to all the town has to offer and has lovely views overlooking Lough Swilly. You're also ideally located to check out the northerly part of the Wild Atlantic Way.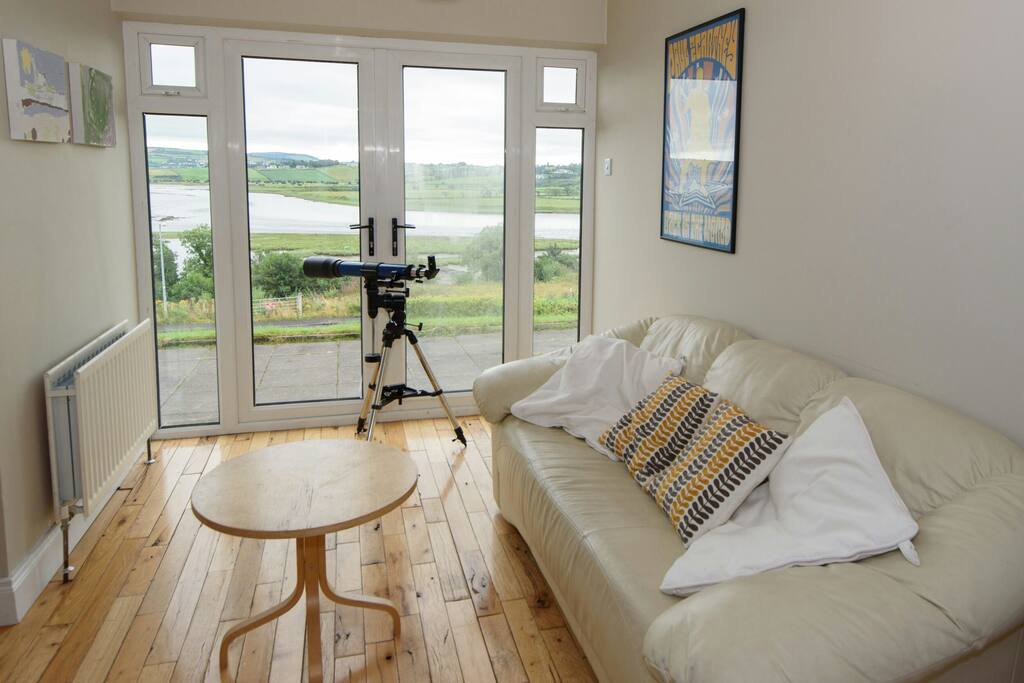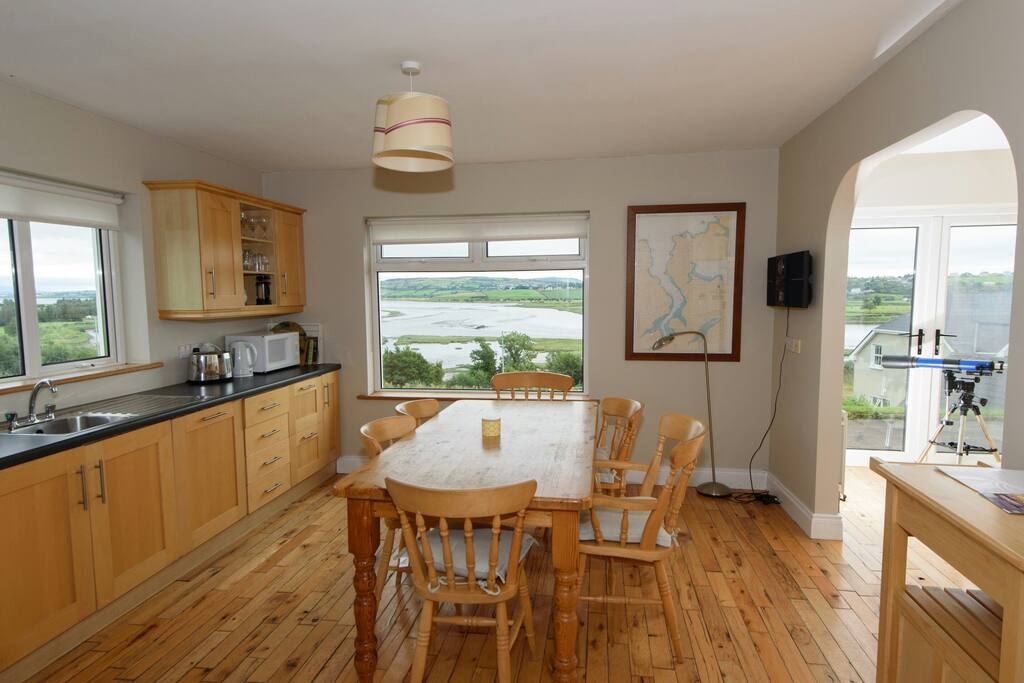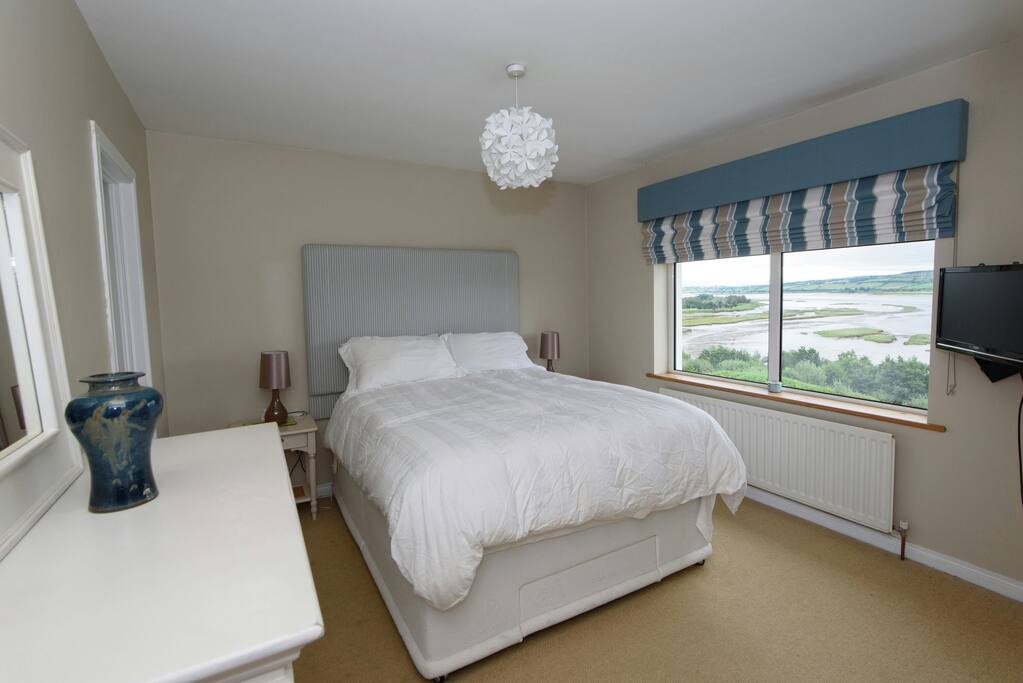 Enniscrone, Co Sligo
Irish families are loving the Wild Atlantic way, aren't they?! Enniscrone is a gorgeous seaside town. You could visit Kilkcullens Seaweed Baths and Killala Bay, and relax on some beautiful beaches.
This bright holiday home is a really relaxing space where you and your family can feel at home.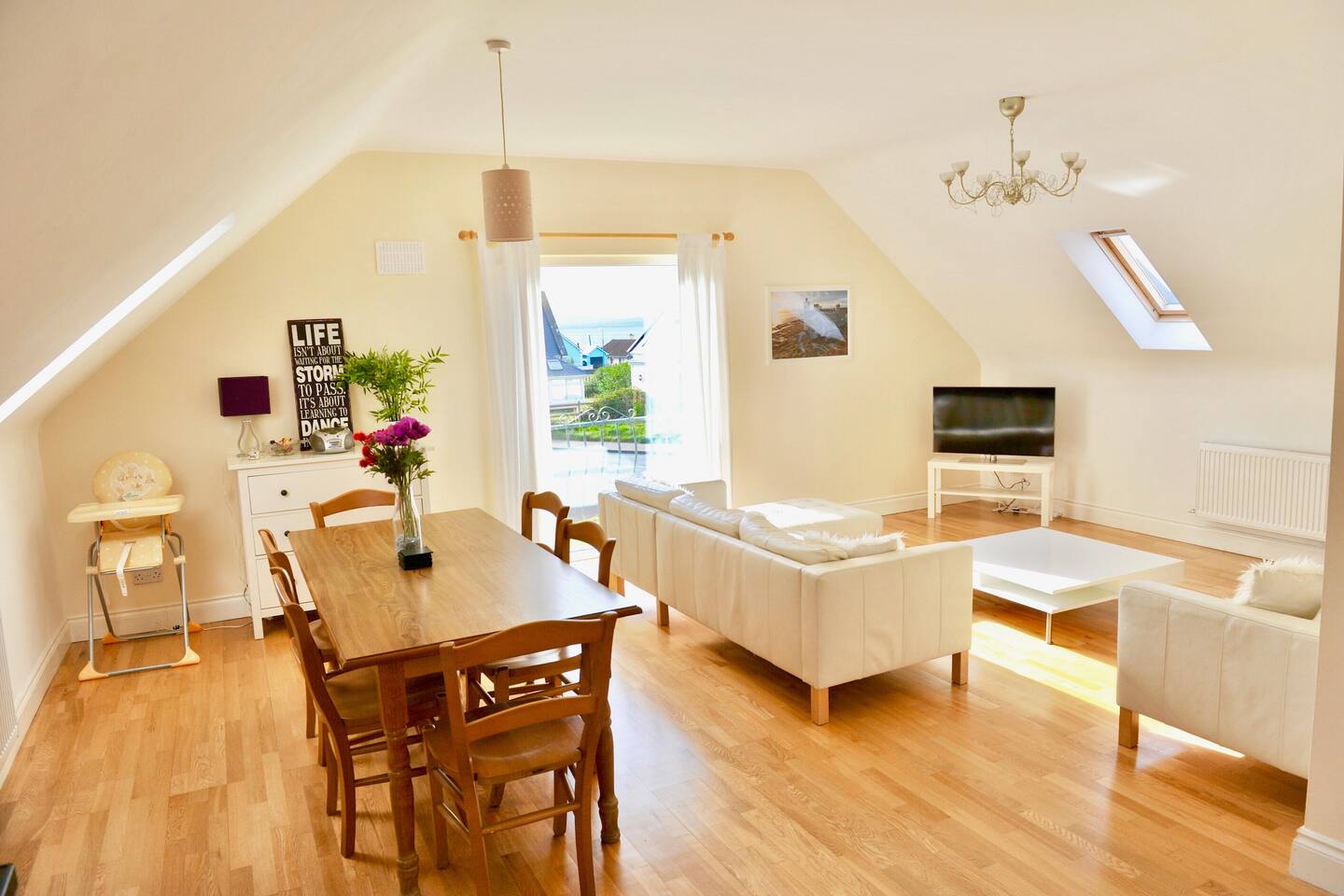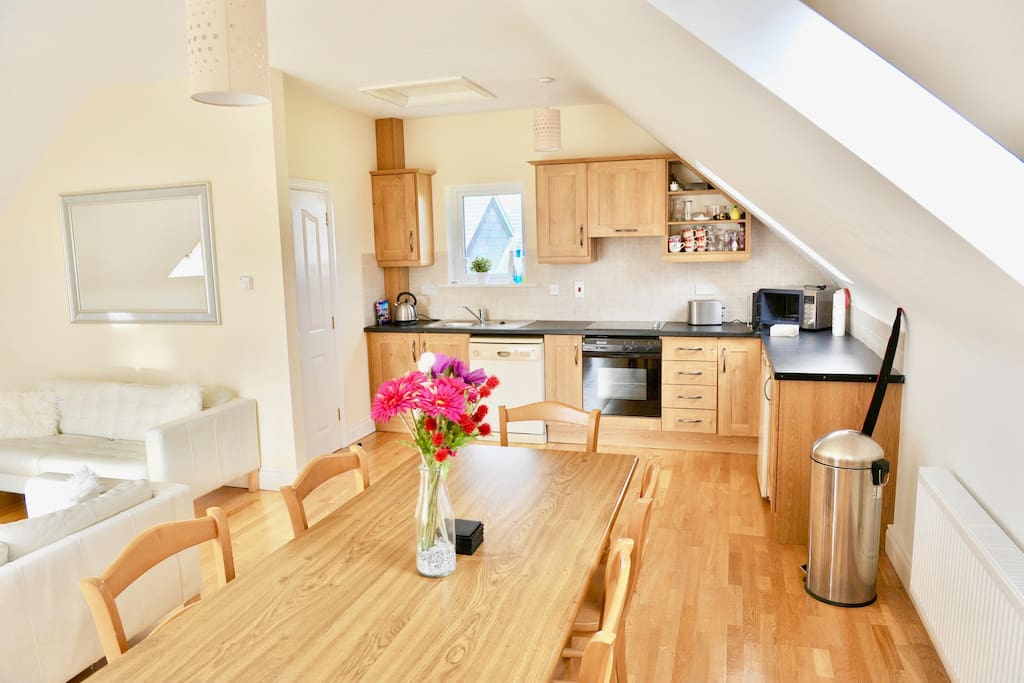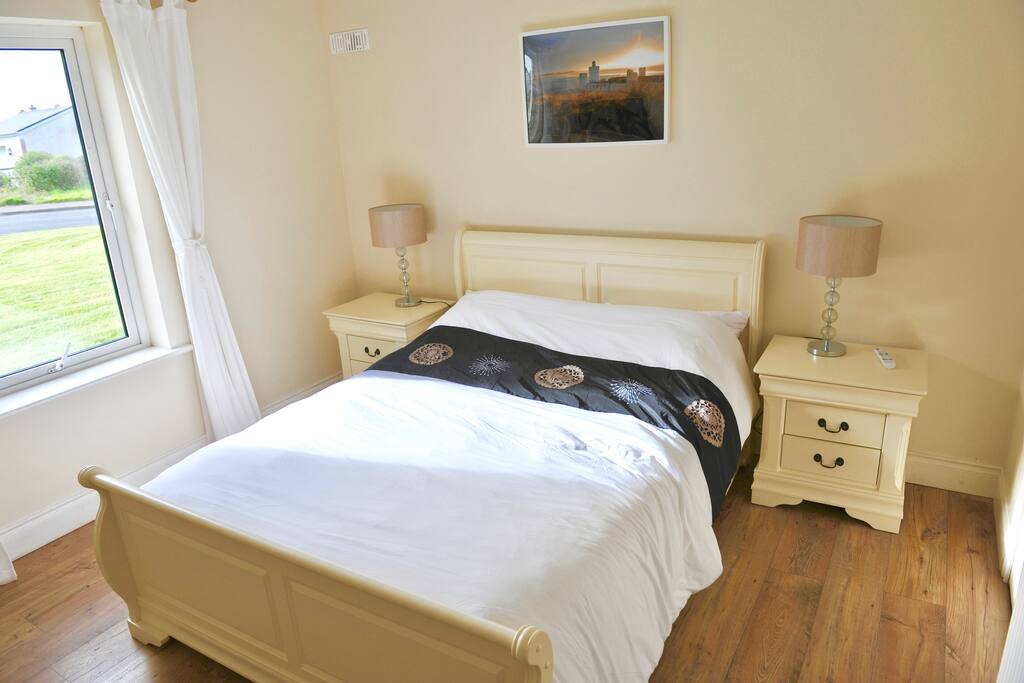 Dungarvan, Co Waterford
Dungarvan is a picture perfect town known for its beautiful beaches and proximity to the Greenway. It is also of course home to The Tannery, Paul Flynn's famous eatery.
This farmhouse would be a lovely tranquil place for a self-catered stay. It's easy to imagine gathering around the table for family dinners after a day spent at the beach, or chatting by the stove until the early hours.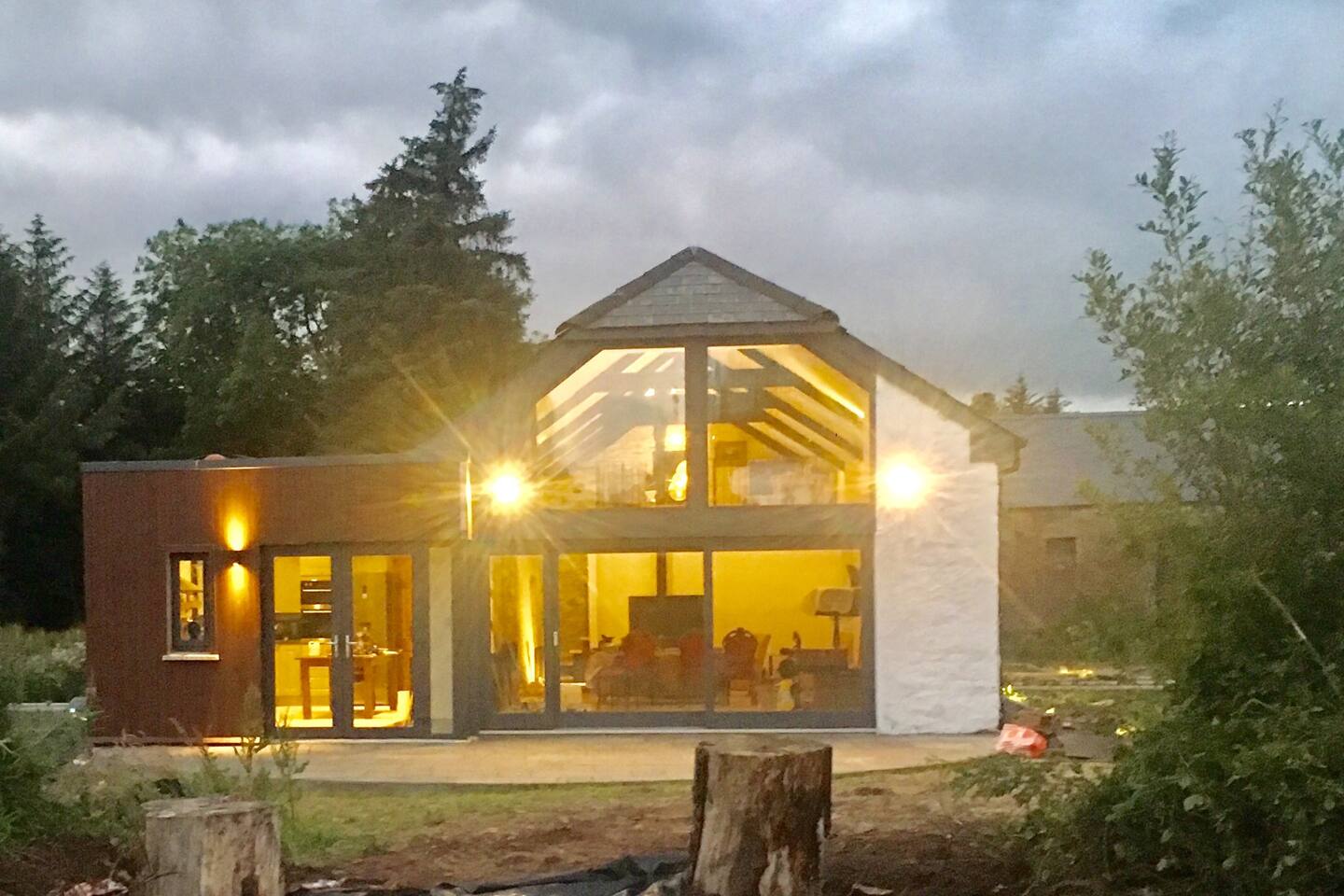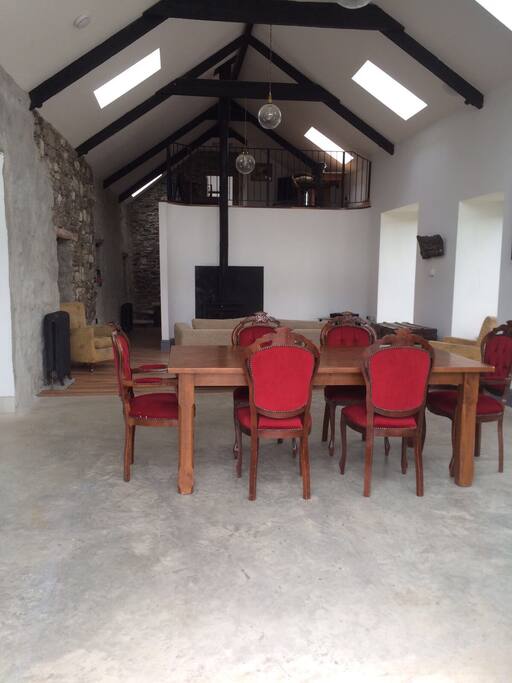 Wexford Town
Venture to Wexford or Loch Garman to experience a medieval town with character — that is also close to some spectacular beaches like Curracloe. Get your kids excited about history with a walk through time at the National Heritage Park, bask in the beauty of Johnstown Castle's 19th century estate and ornamental gardens and if you have a little farmer at home they will love the Irish Agricultural Museum.
This period home outside Wexford town is ideal if you want lots of space and to stay somewhere a bit special. The gardens are mature and there is south facing terrace where you can enjoy a BBQ!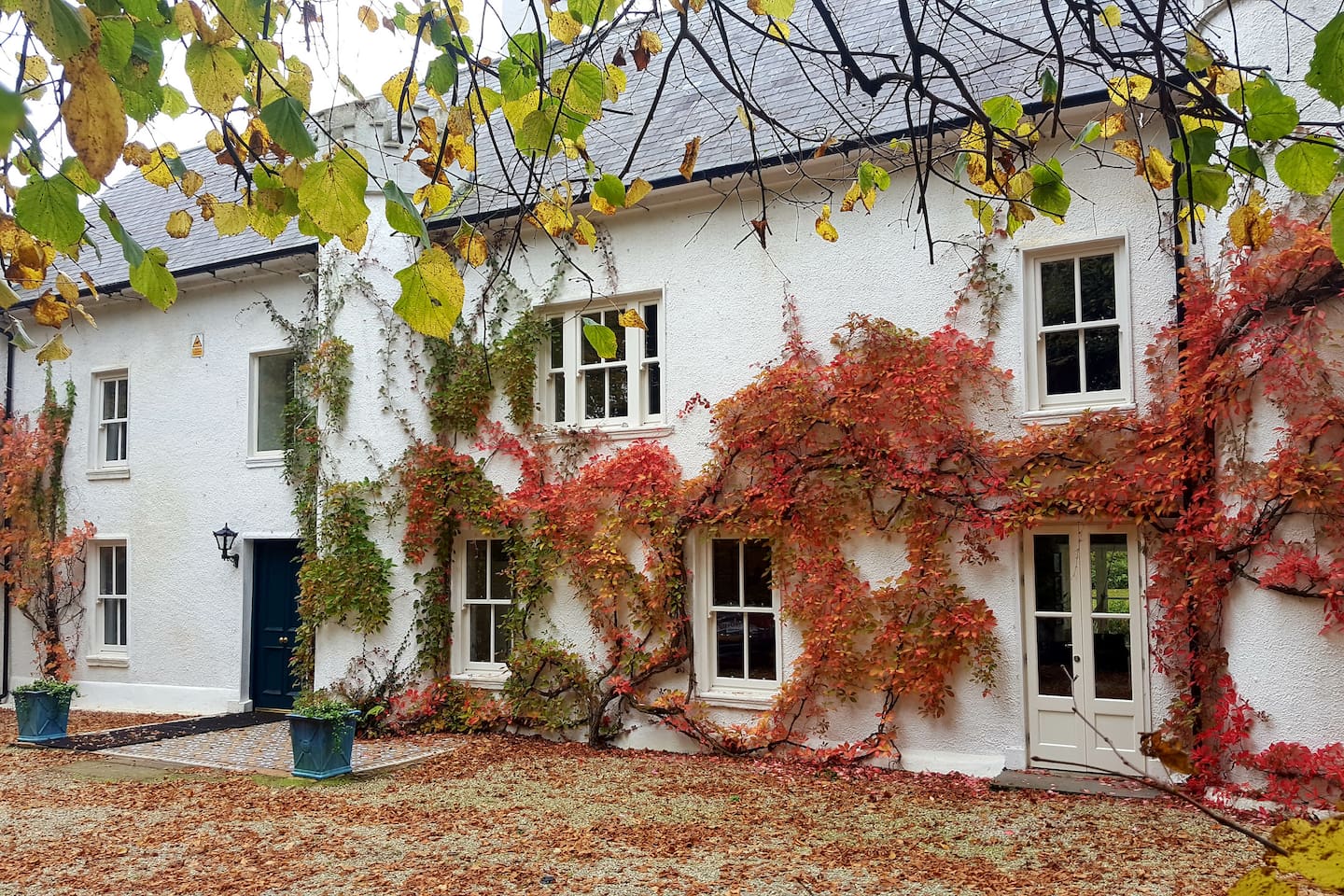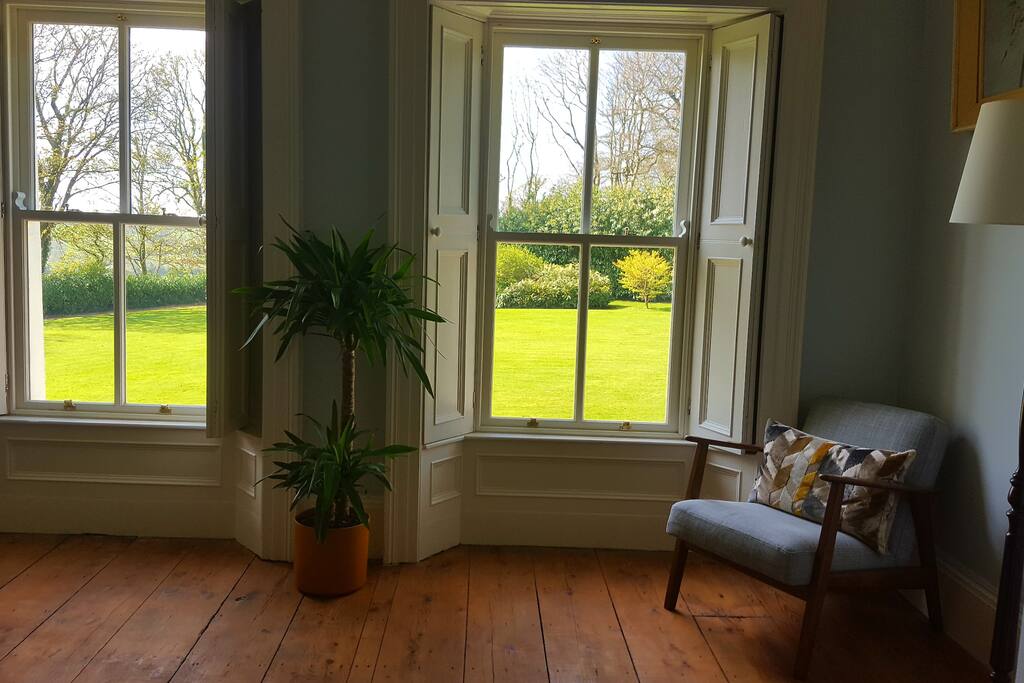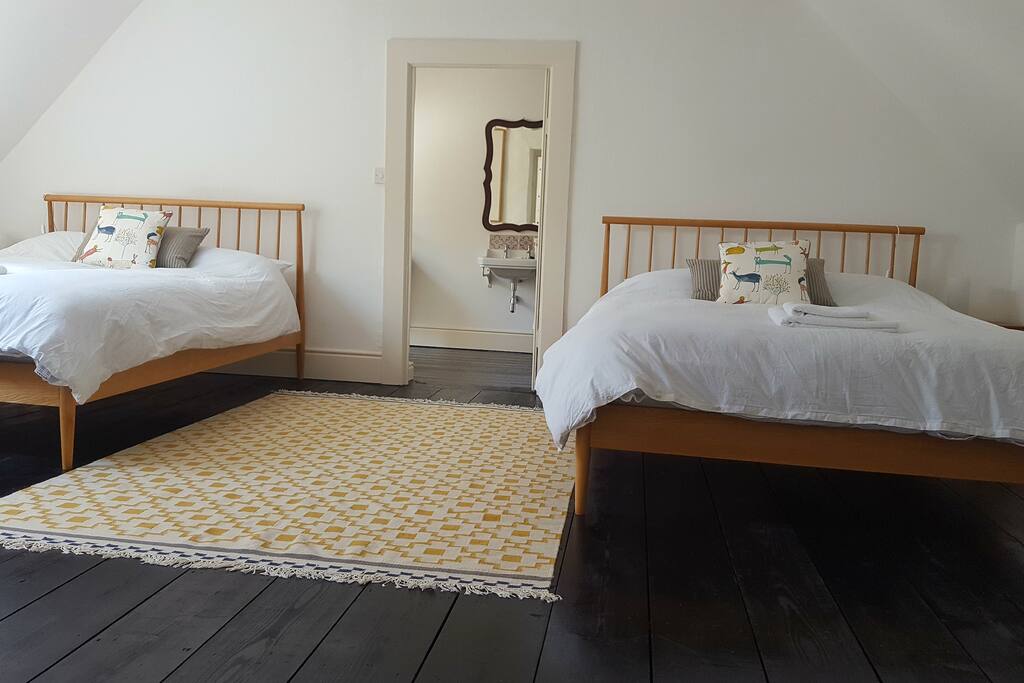 Cork City
Cork City has all you would want from a family holiday — gorgeous places to eat, plenty of activities for kids and lots of attractions just a short drive away. You have to stop at the English Market, and a visit to Fota Gardens and Wildlife Park and Blarney Castle will make for a great family day out.
This stunning Victorian house is ideal for families looking for a stylish place to stay and sleeps nine. Near UCC, you can easily walk to the city centre for some shopping and food.
Bantry, Co Cork
Back to the West! Bantry is a vibrant little town in West Cork with a fabulous food scene. It's impossible not to become besotted with the place once you set eyes on Bantry Bay.
This sleek home is a gorgeous place for a family with older kids to say, or perhaps for two families to head away together. It's in the middle of the town and has all you need for a comfortable stay.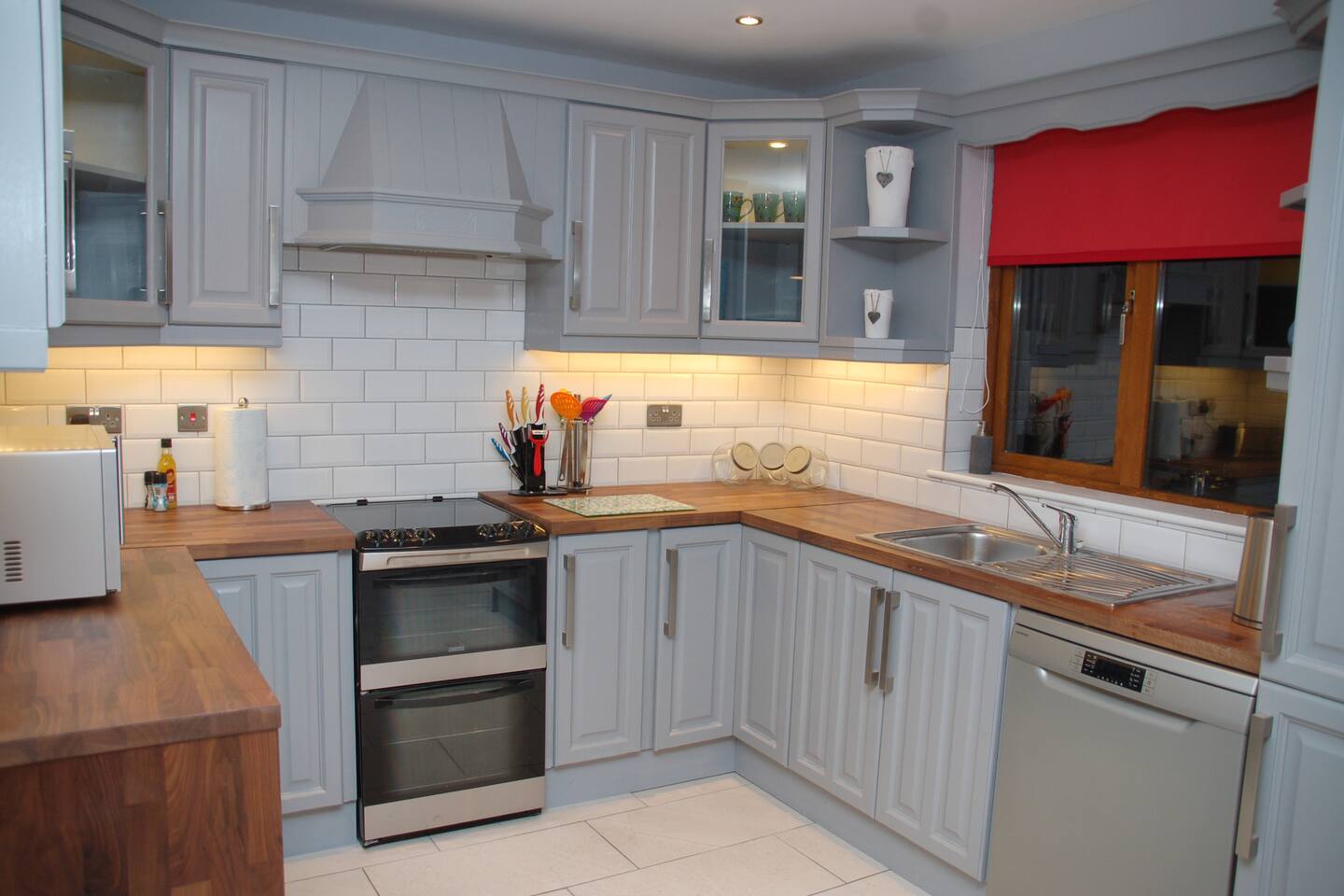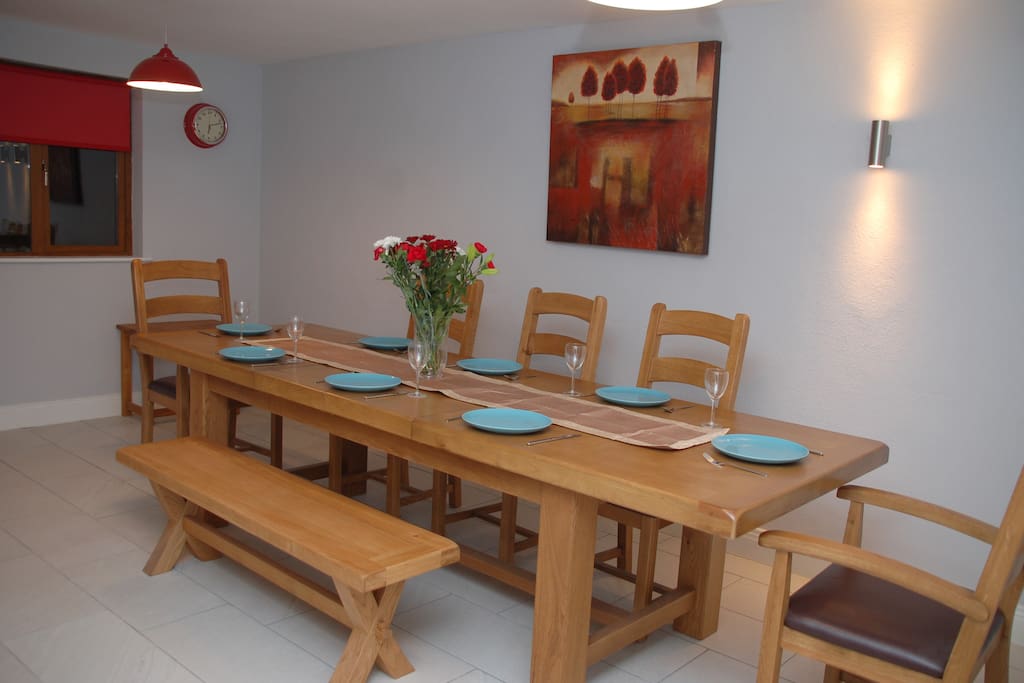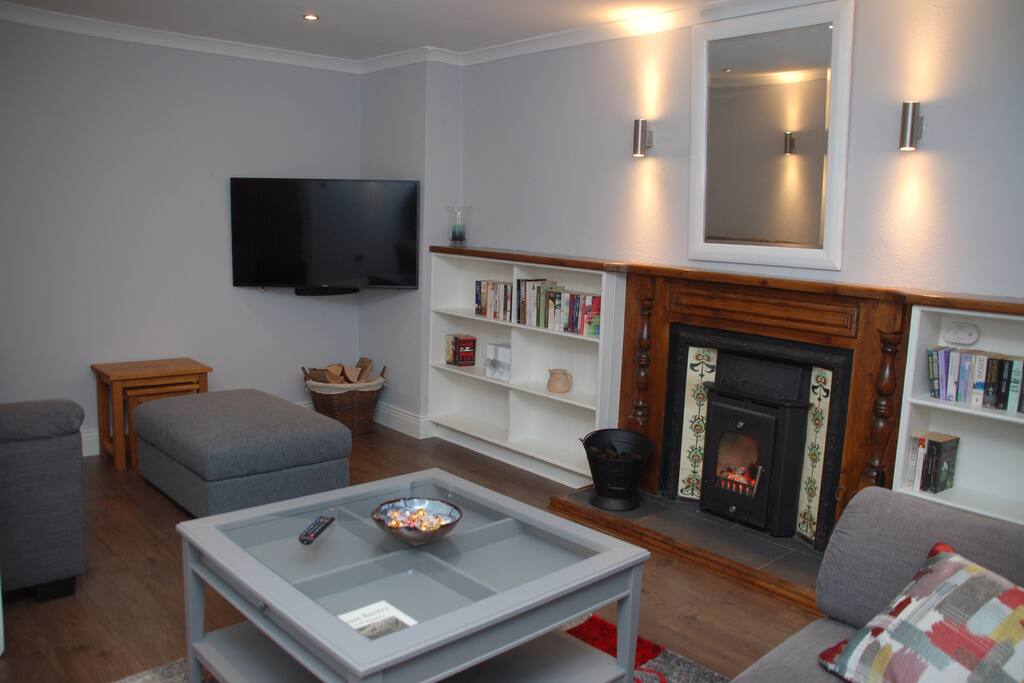 If you liked this you might like:
12 gorgeous Airbnbs in Killarney
Inform | Inspire | Indulge