The harsh conditions of winter can have some damaging effects on our bodies. Chapped lips, dry skin and not to mention colds and flus. Why not get ahead of the curve and prep your bag with some essential beauty products. Whether you carry a small side bag or a large tote, we've found products that are compact, multi-purpose and light which means they won't take up much space in your handbag.
Check out our five winter handbag essentials below:
1. Multi-purpose product
Elizabeth Arden 8 Hour cream, Brown Thomas (€34)
Eight Hour cream is one of those cult favourite beauty products that every woman should own. It is a multi-purpose balm that will save you from having to carry separate lip, skin and hand creams as it can be used on nearly every part of the body. Eight Hour can help relieve chapped, cracked and dry skin and is also a great lip balm. This all-in-one product is suitable for all skin types and from personal experience, a little goes a long way which means the 50ml bottle is definitely worth the price.
Top tip: use on the top of your cheekbones as a dewy highlighter on no makeup days and see how it gives the skin a nice radiance.
2. Hand sanitizer
Dr. Bronners lavender hand sanitizer, The Health Store, (€5.35)
Everyone knows that during winter we are more prone to picking up colds and flus so it is essential that we take the correct steps in order to try and prevent ourselves from catching any unwanted germs. Hand sanitizers are a great way to combat this and this lavender scented hand sanitizer from Dr. Bronners, is the perfect size for your handbag. It contains organic ingredients and is easy to use on-the-go, it is also safe for children to use and it smells fabulous.
3. Hand cream
Omega rich hand and nail cream, Kinvara (€15.95)
We love all the products from Irish skincare brand Kinvara, but their omega rich hand and nail cream is one of our favourites. This cream leaves the skin feeling soft and conditioned but not greasy or tacky. It has a fruity fragrance and is the perfect size for your handbag.
4. Moisturiser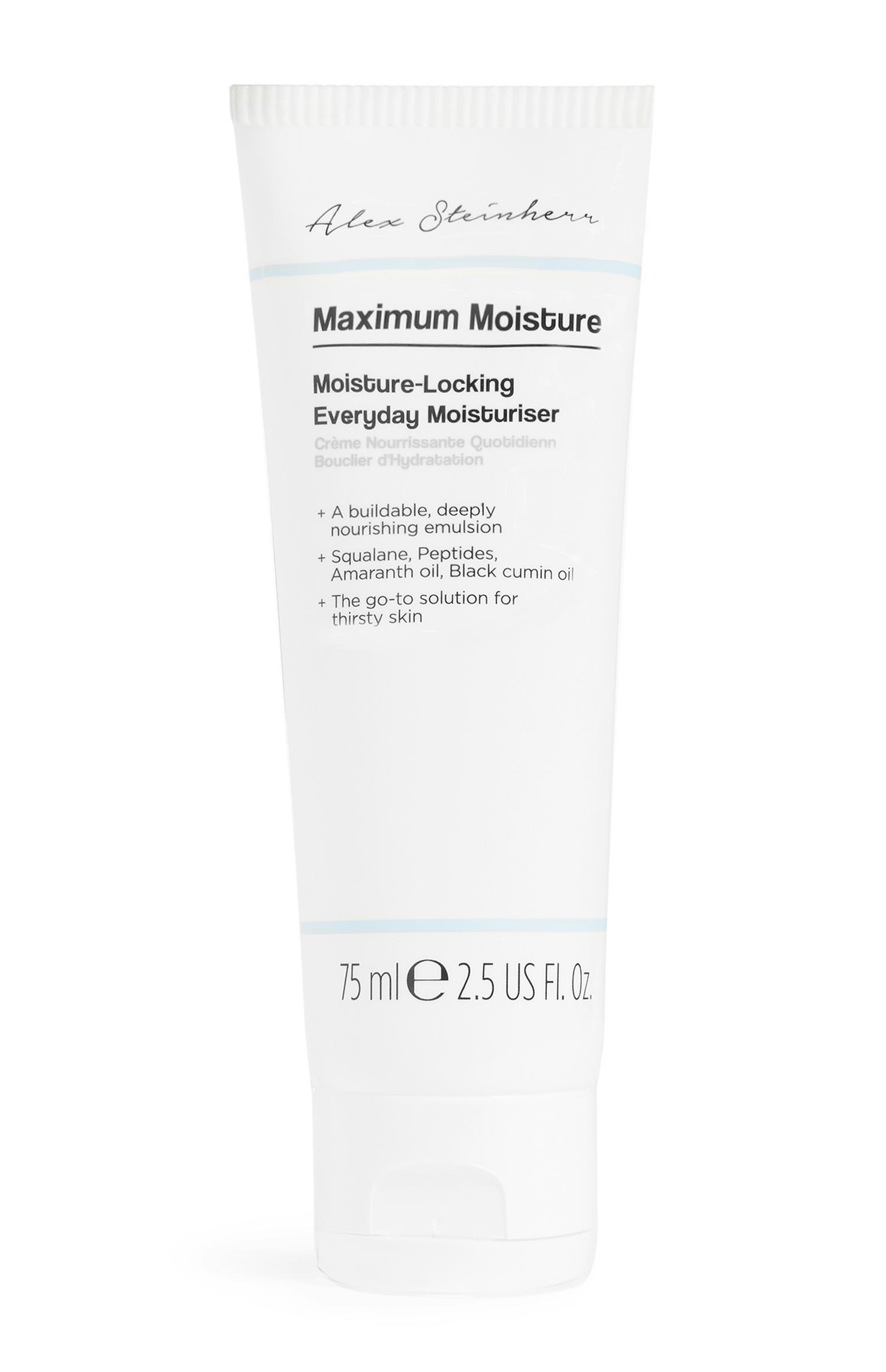 Maximum Moisture-Locking Everyday Moisturiser, Alex Steinherr x Penneys (€6)
Alex Steinherr x Penneys is the latest skincare launch that we just can't get enough of. The 20 product range is divided into five collections; Maximum Moisture, Plump & Glow, Sleep Spa, Pollution Solution and Pore Balance. Maximum Moisture range is all about hydration and this is definitely something your skin needs in the winter months. This moisture locking moisturiser hydrates and nourishes skin and is the perfect prep before applying makeup.
Top tip: apply a slightly thicker layer before bed and let it soak into your skin while you sleep. Your skin will be extra hydrated the next day.
See what we thought of the rest of the range here
5. Solid perfume
Jo Browne Sweet Note solid perfume (€24)
Often our handbags are bottomless pits that contain half the kitchen sink and sometimes it's hard to find products that are compact and fit in easily. Most perfume bottles are glass and carrying them around with everything else in your bag can be a nightmare. Low and behold, Irish businesswoman Jo Browne created the Jo Browne Natural Solid perfume which comes in an eco-friendly and compact packaging. The solid perfumes glide beautifully onto the skin and contain ingredients such as organic beeswax, mango butter, vitamin E, jojoba oil and rice bran oil which will not only leave you smelling amazing but will help to nourish your skin.
Image: Instagram - @elizabethardenuk
If you like this you may also like:
Age proof your skin in just five minutes a day
Inform | Inspire | Indulge