28 Irish makers chosen for their excellence in craftsmanship, design quality and technical skill have been chosen for a new exhibit at the National Craft Gallery in Kilkenny.
The Narratives in Making exhibition is now open until 5 July, and features contemporary work which featured in the Design and Crafts Council of Ireland's publication PORTFOLIO: Critical Selection 2017 – 2018.
The works cover a variety of disciplines including ceramics, wood, leather, basketry, glass, metals, furniture and jewellery. The title of the exhibition reflects the stories of the objects and their creators, how they love their craft, their knowledge, their process and the time and dedication involved. Interesting designers include Úna Burke (leather), Sara Flynn (ceramics) and Sasha Sykes (furniture). Visit www.nationalcraftgallery.ie for more information.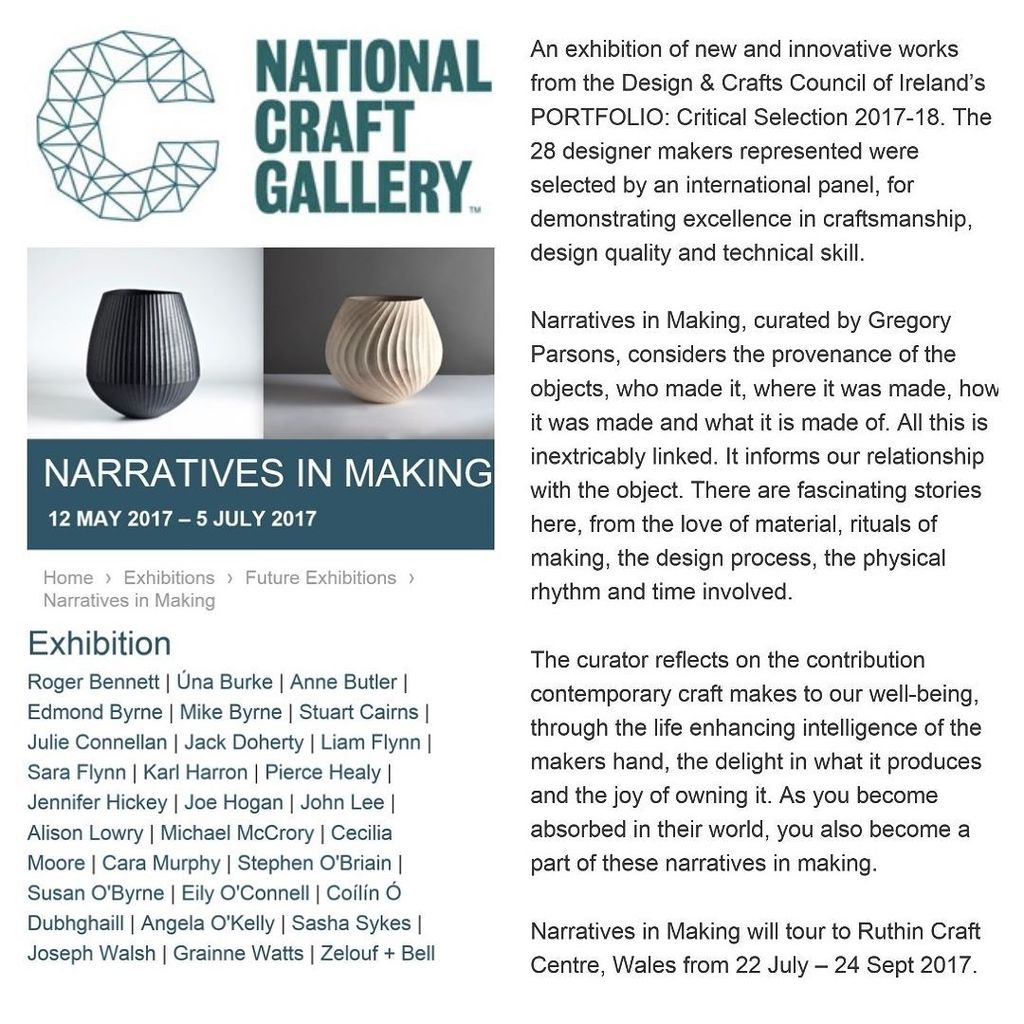 If you liked this, read all about our exciting celebration of all things #irishmade, The Irish Made Awards.
Inform | Inspire | Indulge