Tossing and turning in your bed trying to find the coldest section of your sheets? Opening all your windows and sleeping in your lightest pyjamas but yet still not getting a good night's sleep? If your answer was yes, yes, yes, for all those questions then we think you need to give these beauty products a try as they're designed to help you sleep better. Most of the products listed below are infused with lavender which is an essential ingredient for helping us sleep better as it leaves your body calm and relaxed.
Check out our favourite beauty products that might help you get a full eight hours tonight:
1. This Works Deep Sleep Pillow Spray (€22, Arnotts)
Pillow sprays are probably the most popular product when it comes to getting a good night's sleep and This Works Deep Pillow Spray does not disappoint. Spritz once or twice on your pillow before you go to bed and you'll find yourself starting to nod off. It's definitely worth a try!
2. Tipperary Crystal Rosemary and Lavender Candle (€17.95, Arnotts)
Not a beauty product but candles are essential on this list. Light this Tipperary Crystal candle about thirty minutes before you're due to fall asleep and find yourself calm and relaxed by the indulgent rosemary and lavender scents.
3 & 4. Lush Sleepy Body Lotion (€10.95) and Twilight Body Spray (€20, Lush)
Lush are a brand with a product to solve every problem and in terms of sleep they have a range of products to get you ready for a solid eight hours. Smother yourself in the Sleepy Body Lotion after your bath at night. Absolute heaven!
5. NEOM Organics London Perfect Night's Sleep Bath Foam (€26, Arnotts)
There is nothing more relaxing than a bath before bed. Well, we thought there wasn't until we tried the NEOM bath foam in our bath. Now that's what we call the ultimate bath experience!
5. L'Occitane Relaxing Perfumed Sachets (€14)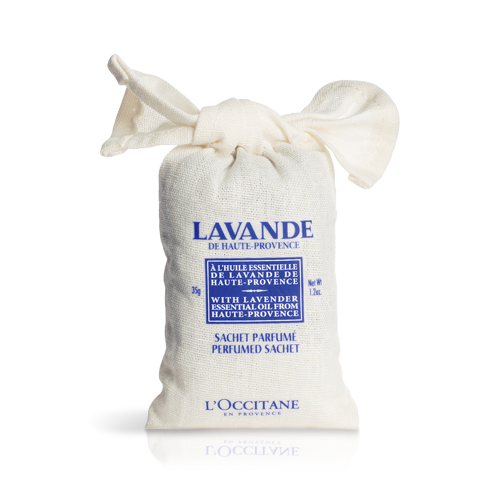 Place one of these sachets on your bedside table and wait for the lavender aroma to fill your room.
Sleep tight!
If you liked this, read: 5 steps to help you sleep
Inform | Inspire | Indulge